Agenzia Musikos M°Simone Maria Marziali Artisti Contatti e Informazioni (IT and EN)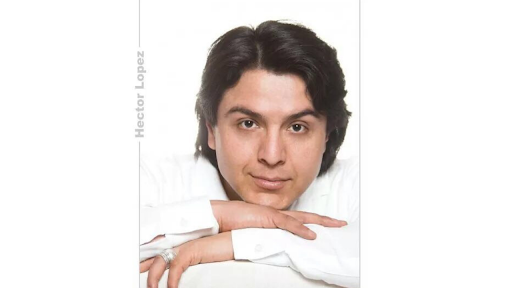 HECTOR LOPEZ MENDOZA tenor

Seasons 2019-2020 and 2018-2019

Don Alvaro, Don Jose', Manrico, Otello, Macduff, Turiddu, Radames, Lenski, Alfredo, Pinkerton, Werther, Canio, Ismaele, Calaf, Don Carlo

at the Opera Cluj-Napoca

Don Jose' in National Theatre Prague

2018

Pinkerton and Cavaradossi at the Puccini Festival of Torre del Lago

Calaf at the Bucarest Opera

Andrea Chenier at the Petruzzelli Theatre of Bari



Mr. Lopez began his musical studies in the National Conservatory of Music in Mexico City where he studied cello, saxophone, conducting and singing (with teachers Francisco Araiza, Irma Gonzalez).

He received a scholarship from SIVAM International Society of Values of Mexican Art, which allowed him to work with Maestros as Renata Scotto, Enrique Patrón, Teresa Rodriguez, Nico Castel, Denise Massé, Joan Dornemann.

He has sung in Mexico, USA, Spain, Italy, under the direction of such conductors as Maestros Placido Domingo, Enrique Patrón, Alfredo Silipigni, Enrique Ricci, Cristian Mandeal, Christian Badea.

In 2003 he was the winner in the National Singing Competition "Carlo Morelli", and received a scholarship to the Portland Opera Performance Institute to study with Tito Capobianco, Justino Diaz, Shirley Verret, Daniel Orlando, David Lofton.
At the Academia alla Scala he studied with Dante Mazzola, Enza Ferrari, Umberto Finazzi, Marco Gandini.

In 2004 Ludovic Spiess, famous Romanian tenor, asked him to collaborate with the National Opera of Bucharest, and since that year he is part of the ensemble of the opera house, where he made his European debut with La Traviata.

He also collaborates with National Opera in Chişinău (Republic of Moldova), Opera na Zamku in Szczecin (Poland), Radio Bucharest Orchestra, George Enescu Philharmonics and many others.

In Bucarest he studied with Mr. Spiess, and Cornel Stavru another great Romanian tenor, many master classes with professors such as Viorica Cortez, Ion Piso, Ionel Pantea, Eduard Tumagian, Nelly Miricioiu, Kaludi Kaludov, Sorina Munteanu and others.