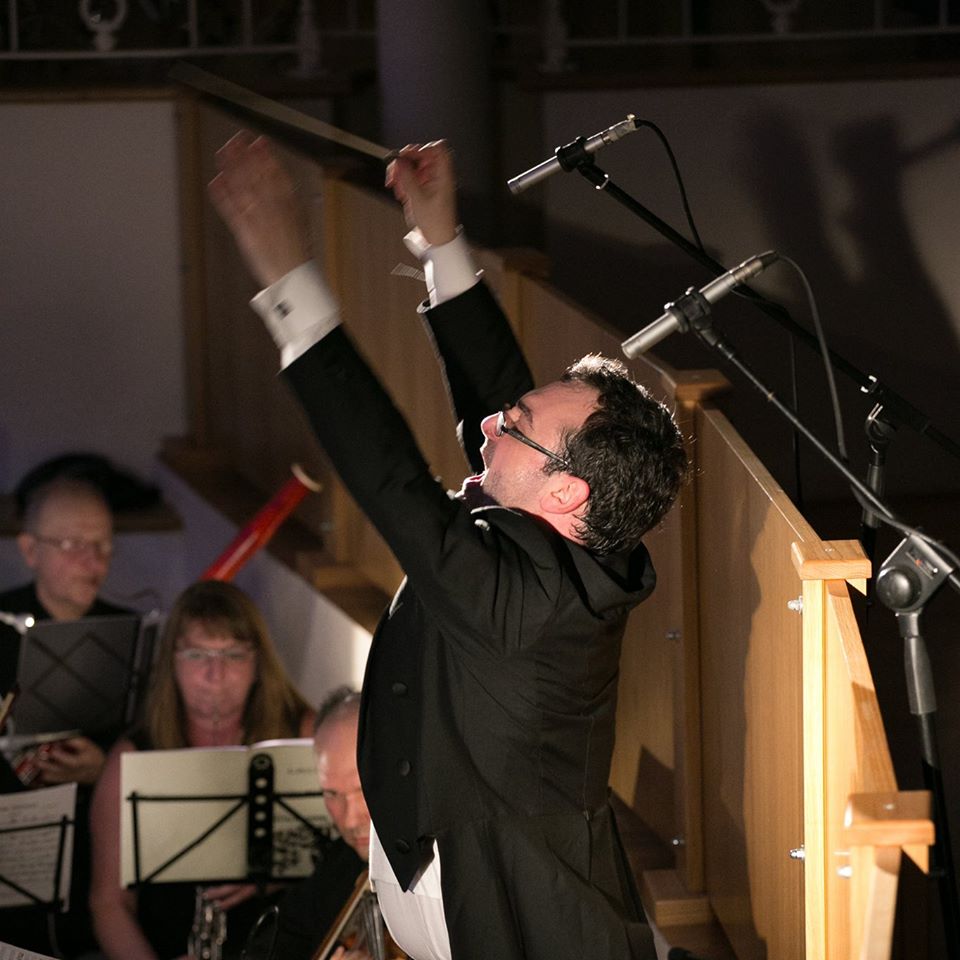 M° SIMONE MARIA MARZIALI
Lyric Agent, Vocal Coach, Conductor

Born in 1975 he had his classic studies with high achievement in pianoforte at the Music School of Fiesole, ancient music at the Accademia Filarmonica Romana and Conducting of Lyric Opera at the Accademia Filarmonica of Bologna.
M° Marziali has received first prizes in many national and international piano competitions, among these " J. S. Bach" in Sestri Levante and "Città di Stresa International Piano Competition".
For more than12 years principal prompter, repetitor and assistant conductor at the Puccini Festival of Torre del Lago and around the world (Verdi Theatre of Pisa, Goldoni of Livorno, Giglio of Lucca, Donizetti of Bergamo, Avignone's Opera in France, Opera Australia in Melbourne, NHK in Tokyo, "Luciano Pavarotti" in Modena, Palma de Maiorca's Opera, Teatro Campoamor of Oviedo etc etc)
M° Marziali has collaborated with the most famous singers such as Placido Domingo, Raina Kabaivanska, Katia Ricciarelli, Daniela Dessì and Fabio Armiliato, Nicola Martinucci, Patrizia Ciofi, Norma Fantini, Stefania Bonfadelli etc. etc.
He was also assistant conductor of Alberto Veronesi, Kery Lynn Wilson, Roberto Tolomelli, Antonio Pirolli, Massimo de Bernart, Andrea Licata.
Due to his very broad experience he is one of the most appreciated accompanists and vocal coaches for lyric singers coming from all of the world to study with him .
He organizes and teaches in lots of Masterclasses with famous singers and artistic directors (like Stefania Bonfadelli, Cristina Park and Marco Balderi, Franco Trinca, Gundula Hintz etc etc).
Some of his masterclasses were at the Music School Ariadimusica in Roma with Stefania Bonfadelli, at the PLFM Contest in Tallinn, at the Hebrew University in Jerusalem, in Roma, Lucca, Gubbio and Andria with Cristina Park and M° Marco Balderi, at the Rahmaninov School in St. Petersburg, in Helikon Opera and Lemeshev School in Moscow etc etc
He conducted Tosca at the Verdi Theatre in Firenze, various lyric recitals in Tuscany and around Italy and La Boheme at the historical Rinnovati Theatre in Siena.
In the summer 2013 he conducted Traviata in Monteriggioni (Siena) at the Openair Summer Festival "La Lirica al Castello", his very successful and innovative productions, with the direction of Alberto Paloscia (artistic director of the Goldoni Theatre of Livorno).
In november 2014 he conducted Aida in tournèe in the most important theaters of Netherlands in a very prestigious production with the direction of Francesco Bellotto (artistic director of the Donizetti Theatre of Bergamo).
Between his recent successes he conducted Boheme at the Openair Festival of Casole d'Elsa and Butterfly at the Verdi Theater of Casciana Terme (Pisa) with great rewies in the most important Opera Magazines (Opera, Operaclick, etc etc)
Due to his important experience he founded the Lyric Agency Musikos, one of the most successful new realities of the International Lyric Management with contracts and artists in all of the world.
M° Marziali is often in the judging panels of some of the most important italian International
Competitions like "Martinelli Pertile" in Montagnana (Padova), "Marcella Pobbe" in Vicenza, "Federico II" in Andria (Bari), "La Fenice Competition" in Seravezza (Lucca), "Martinelli-Pertile's Prize" in Vicenza, International Competition "Citta' di Lanciano", "Rahmaninov Competition" in St. Petersburg, "PLMF Contest" in Tallin, "International Competition T.O.S.C.A." in Andora (Savona), International Competition Hebrew University in Jerusalem, "Citta' di Firenze", "Giovan Battista Rubini" in Romano di Lombardia (Bergamo) etc etc