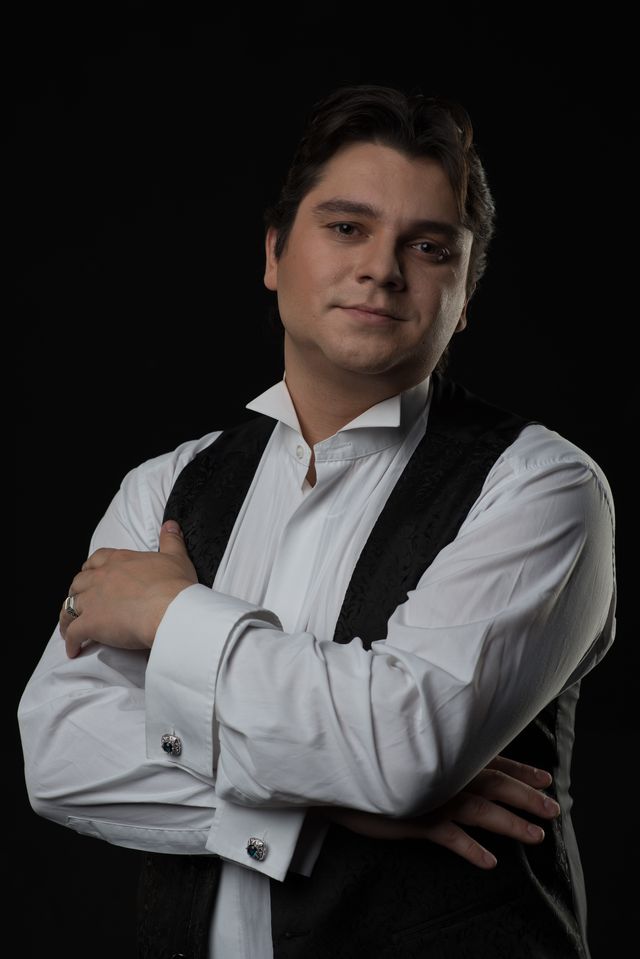 ANDREI DUDIN bariton

Was born in Saint-Petersburg,in 16.04.1986
In 2007 graduated Rimsky-Korsakov music college,since 2008-2013 have studied in Saint-
Peterspurg State Acadamy of Theatre Arts,as a opera and operetta singer.
From 2013 till now is soloist in Vishnevskaya Opera Center ,Moscow.
Sang such roles as, Marullo (Rigoletto),Robert,duke of Burgundy(Iolanta),Eugene Onegin(Eugene Onegin),Marcello(La Bohème),Silvio(Pagliacci) also in repertoire Grigory Gryaznoy(The Tsar'sbride),Aleko(Aleko),Escamillo(Carmen).
Also for ten years from 2008 till now Andrei Dudin is lead singer in theatre "Saint-Petersburg operetta" where he sang in such performance as: "Die Lustige Witwe"(F.Lehar),"Die Csardas Princess"(I.Kalman),"Die Zirkusprinzessin"(I.Kalman),"Der Zigeunerprimas"(I.Kalman) and etc.more than 15th roles.
The last one was the role of Graf Tasillo in operetta "Gräfin Mariza" by Kalman,debut in march 2018.
Andrei Dudin is active participent of the music concerts with different types of music (songs,romances,vocal cycles) in Saint-Peterburg, Moscow,and other cities of Russia and foreign countries.